Updated by Admin | December 16, 2012
Have your say join our Snowboarding Forum
What style you choose to ride your board in particular will determine just how you ride and what equipment and gear you use, as well as what type of terrain you ride on. Each boarding styles has its fair share of fans and competitions and once you have graduated from the beginner phase of boarding you will eventually end up taking one of these styles:
Snowboard Information Articles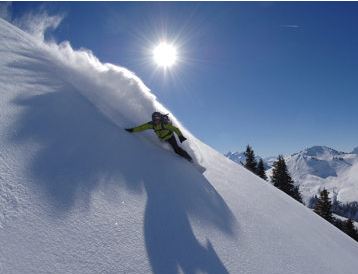 Also known as All-Mountain Snowboarding, this is usually the style taken on by riders as it is the most simple. Concentration is placed upon riding up and down a mountain, mainly exploring your terrain and giving the time to find your feet before moving on to more difficult manoeuvres and terrain in the process.

FreeStyle differs from Freeriding due to the fact that Freestyle is focused more on aerial manoeuvres like spins, grabs and flips, and is becoming very popular amongst the snowboarding community.

A great style for those who like to speed, riders go full throttle. However, a lot of concentration and strength is needed as the main focus of FreeCarve is the race itself.

A relatively new style that's becoming all the more popular with skiers and snowboarders alike, Splitboarding is also a better choice for beginners because it allows you to get a feel of your board like Freeride does, but requires the rider to be familiar with what kinds of snowboarder they're interested in becoming before taking part in the style. Manufacturers of boards carefully construct and design boards for specific types of riding, so be sure you know what type of rider you want to be before splurging on a ridiculously pimped-out board you don't even know how to use yet when you'll be spending the rest of the day out in the pipe.
Have your say join our Snowboarding Forum
We hope you enjoy the free infomation as well as the product and website reviews.