>
Posted by Admin |December 08, 2012
Have your say join our Surfing Forum
Get Ready to go Surfing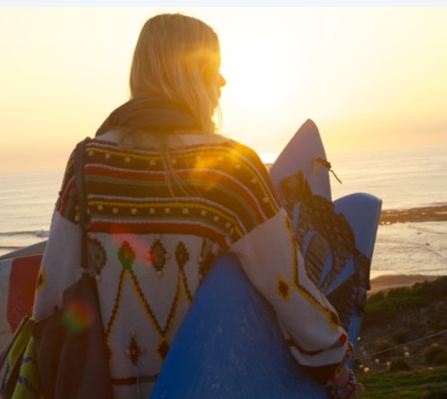 You've seen the pro's do it a million times. How hard could it be? In fact, there's plenty you need to do before you begin surfing so that you avoid injury and above all, enjoy your first surfing experience. It pays to be prepared, and to respect the strength of the waves by making sure you're ready, both physically and mentally.
Exercise- Surfing is very physically demanding. You need to have lots of upper body and lower body strength and be reasonably fit and agile. Engage in workouts that strengthen your muscles and improve your agility. If you're relatively unfit, surfing can be dangerous.
Swim in open water- Not only is swimming a great form of exercise, but it is also vital that your a strong swimmer if you want to take up surfing. Surfing in open water is preferable as you'll get used to being in the ocean and feeling the waves.
Warm up- Like any sport, it's important you warm up before starting. Doing this will help minimise the risk of injury.
Learn from a Pro- While your mates may be great in the surf, sometimes it's best to leave it to a certified teacher to help you grasp the basics. A solid foundation is the best way to learn any new skill.
Be aware of the dangers- It's important that you know what to look out for and how to avoid dangers while surfing.
Be a courteous surfer- There are rules of etiquette you should adhere to while surfing. Know what these rules are and stick to them.
Don't surf alone- Surf with a group or at least with one other person so you can watch out for each other and stay safe.
Be prepared and have fun. While it's important to be ready in every way possible before hitting the surf, you need to also make sure you have fun too!
Have your say join our Surfing Forum
"Eddie would go"

- local Hawaiian surfers
We hope you enjoy the free infomation as well as the product and website reviews.