Posted by Admin | December 18, 2011 | Von Zipper Bushwick Goggles
Have your say join our Community Forum
Von Zipper Bushwick Goggles - Tangerine Translucent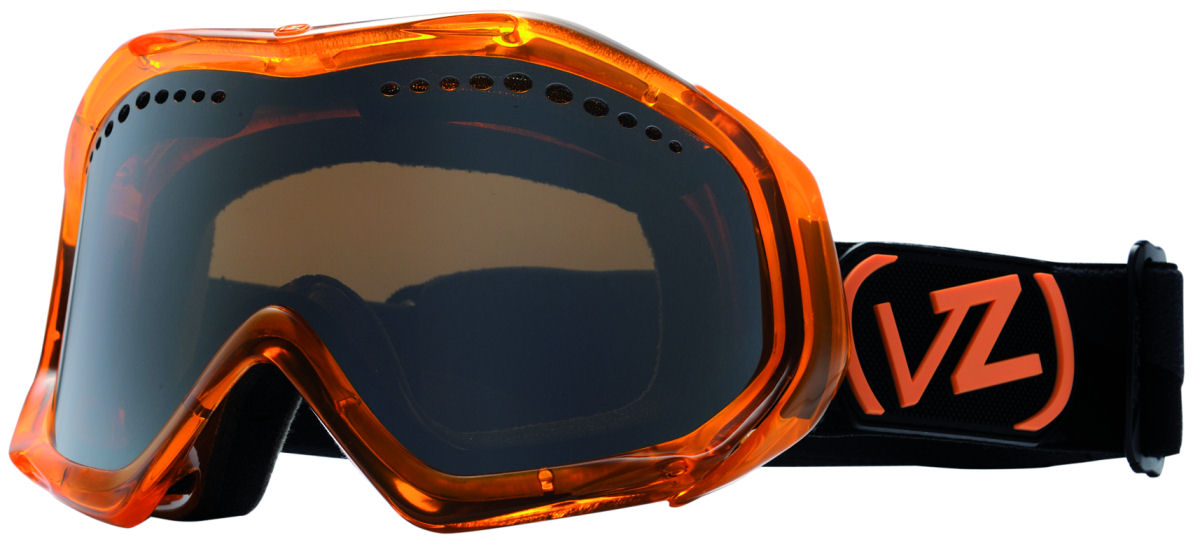 Great features include:
* The Von Zipper Bushwick Goggles in Tangerine Translucent retail for around $133.00 AUD or $165.00 NZD
* Bronze Chrome lens
* Thermo-polyurethane frame - remains flexible in even the coldest conditions
* Dual layer, anti-fog coated, cylindrical lens for crystal clear vision in all conditions
* Wide peripheral vision
* 100% UV protection
* Integrated forward lens venting for maximum air circulation
* Articulating helmet hinge for a perfect fit with or without helmet
* Moisture wicking, fleece lined, triple density face foam

Von Zipper is owned by Billabong and produce some amazing products. They specialise in sunglasses and ski goggles but also do a great range of mens and ladies clothing and accessories. VonZipper is located in Irvine, California and is one of the leading manufacturers of Sunglasses and Ski Goggles in the world.
Von Zipper sponsors many world renowned surfers, snowboarders, and wake boarders. They have a high standard for quality using Polycarbonate Lenses, Gradient Lenses and 6 Layer Glass Polarised Lenses to make sure that they are not just in style but also quality controlled.
From the beginning VonZipper Sunglasses designers leave nothing on the drawing board. Von Zipper is now recognised as one of the leading fashion brands and the Von Zipper Sunglasses and Von Zipper Goggles mean you look hot in the sun and cool on the slopes.
Von Zipper favourites include the Von Zipper Hoss Sunglasses, Von Zipper Fulton Sunglasses and Von Zipper Elmore Sunglasses.
"Snowboarding is an activity that is very popular with people who do not feel that regular skiing is lethal enough."

- Dave Barry
We hope you enjoy the free infomation as well as the product and website reviews.