Posted by Admin | December 12, 2011 | Roxy Broadway Art Series Goggles Orange Chrome
Have your say join our Community Forum
Roxy Broadway Art Series Goggles Orange Chrome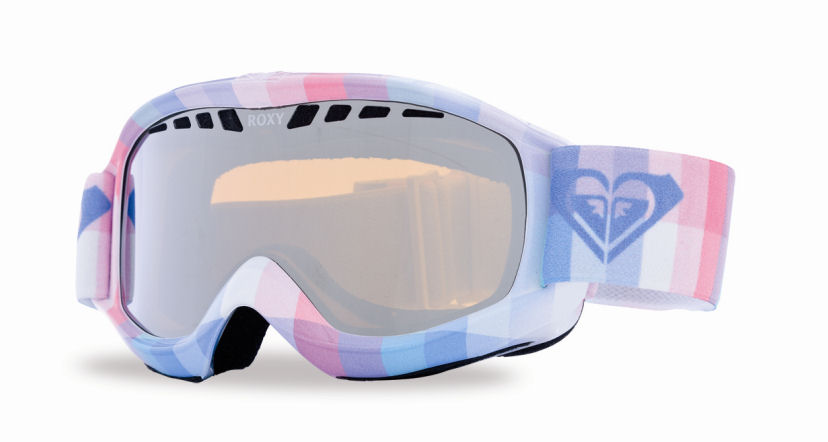 Great features include:
* The Roxy Broadway Art Series Goggles retail for around $100.00 AUD or $120.00 NZD
* Broadway goggles by Roxy
* 100% UV Protection
* Distortion free and shatter resistant lenses
* PVC injected frame
* PC & Acetate/propionate double lens combo with anti scratch protection
* Perforated lens for increased ventilation
* Abrasion free poly bag for lens protection and cleaning
* Second polycotton layer on foam for extra comfort
* Made in Italy

In 1990, Quiksilver launched its sister brand for young women, Roxy. The brand is aimed at those who enjoy coastal and mountain-based sports and lifestyles. It was differentiated from the main Quiksilver line "for fear it would damage the men's brand", according to Randy Hild, the company's senior vice president of marketing. Roxy was chosen because it sounded like a punk band or club (likely Roxy Music and The Roxy respectively), and is also the name of CEO Bob McKnight's daughter.
Since inception, Roxy has grown to be the largest action sport fashion apparel company for young women. In addition to apparel, it now also produces accessories, homewares, hard goods (snow and surf), wetsuits, footwear, books, and perfumes. It has sub-brands for its childrens' ranges, named Roxy Girl and Teenie Wahine.
"Love is like quicksilver in the hand. Leave the fingers open and it stays. Clutch it, and it darts away."

- Dorothy Parker
We hope you enjoy the free infomation as well as the product and website reviews.