Posted by Admin | November 13, 2011 | Etnies Metal Mulisha Fader NC Mens Shoes in Black Green
Have your say join our Community Forum
Etnies Metal Mulisha Fader NC Mens Shoes in Black Green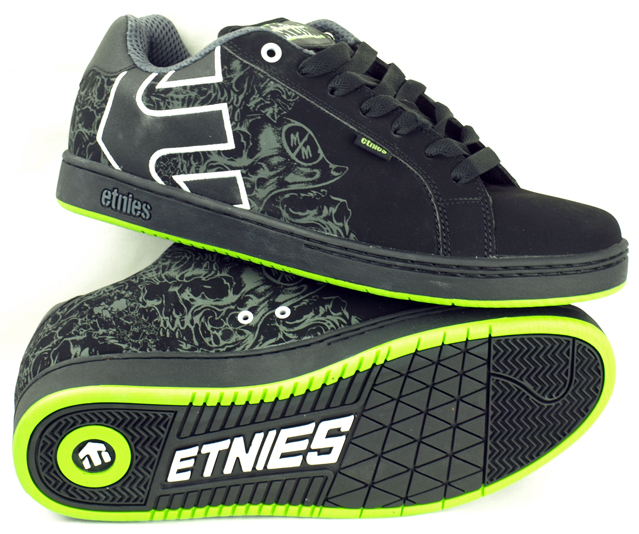 Great features include:
* The Etnies Metal Mulisha Fader NC Mens Shoes in Black Green and retail for around 60.00 GBP
* Trademark Etnies Icon logo intergrated into heel area
* Padded Tongue and Collar
* STI Foam Lite level 1 footbed
* New 400 NBS rubber outsole with internal EVA Midsole

Established in 1986, etnies is the first skateboarder-owned and operated global action sports footwear and apparel company. Etnies not only pushed the envelope by creating the first pro model skate shoe, but it pioneered technological advances and changed the face of skateboard footwear forever.
"One is never over-dressed or underdressed with a Little Black Dress."

- Karl Lagerfeld
We hope you enjoy the free infomation as well as the product and website reviews.