Posted by Admin | November 13, 2011 | Emerica Romero 2 Shoes Royal White
Have your say join our Community Forum
Emerica Romero 2 Shoes Royal White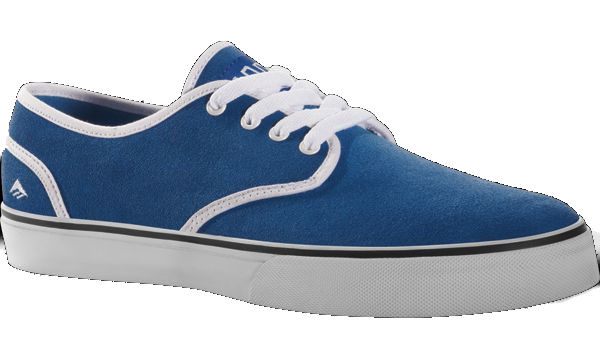 Great features include:
* The Emerica Romero 2 Shoes Royal White retail for around 45.00 GBP
* Leo Romero's second Emerica pro model shoe is a thinly padded Laced-inspired skater.
* The vulcanized-looking cupsole comes complete with an STI Foam footbed and a System G2 heel cushion for extra support.
* Designed by Leo Romero
* Suede or leather upper materials
* Thin padded tongue and collar
* STI Foam Level 1 footbed cushioning system
* System G2 heel cushion
* 400 NBS natural gum rubber cupsole

Emerica Footwear is a subsidiary of Sole Technologies, Inc., and was founded in 1996 by Pierre Andre Senizergues. Emerica Shoes first emerged after its parent company, Etnies Footwear, was brought to America and began to explode in popularity as a premiere skate shoe company. Emerica Footwear burst onto the scene when Etnies Footwear owner Pierre Andre Senizergues struck a deal with the European distributors of Etnies Footwear that allowed him to claim ownership of the entire Etnies brand and subsequently the European Etnies shoes became Emerica skate shoes.
Nowadays, Emerica Footwear still thrives and is considered one of the top skate shoes money can buy, both for quality and comfort. Emerica Footwear focuses all of their attention on skateboarding, and leave the other action sports to their parent company, Etnies Footwear. This allows Emerica Footwear to produce a large variety of high quality skate shoes for any taste.
"The only real elegance is in the mind; if you've got that, the rest really comes from it."

- Diana Vreeland
We hope you enjoy the free infomation as well as the product and website reviews.