Posted by Admin | Novemeber 1, 2011 | BawBags Cockerel Boxer Shorts Red
Have your say join our Brands Forum
BawBags Cockerel Boxer Shorts Red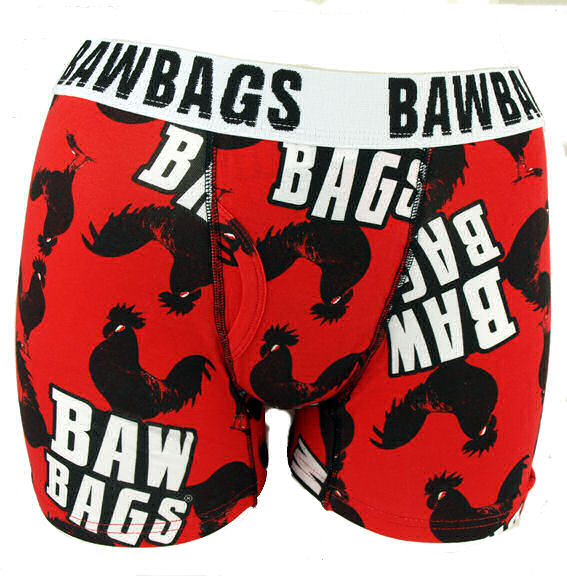 Great features include:
* The BawBags Cockerel Boxer Shorts Red retail for around 10.00 GBP
* All New Ergofit (for better baw support)
* Premium Cotton ( with lycra Content for comfort)
* Front side chopper access pocket
* 95% cotton, 5% elastane
* Wind Proof
* Small - 28-30" | Medium - 31-33" | Large 34-36" l Extra Large 37-40"
* Special offer buy 3 and get 10% off

The Cockerel Boxer Shorts from BawBags in Red. Made with 95% premium cotton, with 5% lycra (elastane) content for comfort, with a front side chopper access pocket.
Bawbags is the craziest brand to have been born from the UK's underground snow scene. We can't tell you here what a BawBag is but our friends at Google will be more than happy to help. They are made from 95% cotton and 5% Lycra with a woven waist band. From every pair of Bawbags sold money is donated to testicular cancer research. What does a scotsman wear under his kilt?
"Fashion is architecture: it is a matter of proportions"

- Coco Chanel 1883-1971
We hope you enjoy the free infomation as well as the product and website reviews.